Vacation Bible School 2023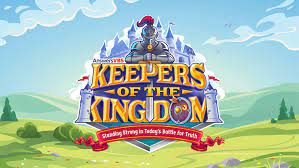 Southwood Baptist Church Vacation Bible School
June 26 – June 30, 2023
9:00 AM – 12:00 Noon
Ages 4 years thru Grade 5
there is no cost to attend
(Please arrive 15 minutes early the first day to allow for registration or if pre-registered, to pick up name tags)
Connie Ramer-registrar. For questions or online registration, e-mail at mommomramer@aol.com or mail@southwoodministries.org or phone Connie at 856-468-1595. PRE-REGISTRATION ASSURES THAT YOUR CHILD CAN BE PLACED WITH ONE FRIEND. Pre-schoolers and kindergarteners will be grouped together into Groups. Children in Grades 1-5 will be grouped together in Groups. No switches from Group to Group can be made on or after registration day.
If you have a special food allergy, please provide your child with their own snack.
On occasion children are photographed during their activities. Photos are to be used in a slide show to be presented in-house during VBS. Registration implies consent for photo.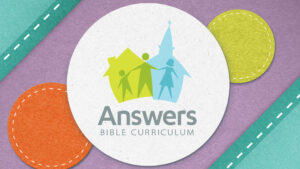 Join us every Sunday at 10:30am, in Southwood's Worship Center to sing and worship as a family. Children ages 4 and up will then be dismissed to the upstairs Children's Level where they'll learn from Answers Bible Curriculum produced by the Answers in Genesis ministry. Answers Bible Curriculum brings the Bible to life!