Senior Pastor: Joe Lightfoot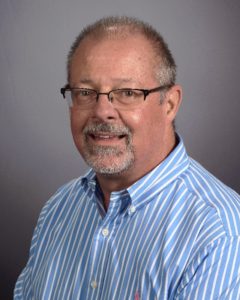 Although I've lived in 9 states, I remain a loyal St. Louis Cardinals fan!
Marrying my wonderful wife Diane in 2010 brought me to New Jersey, and to Southwood shortly after that.
On April 28, 2015, God brought Hannah into our home, and allowed us to adopt her as our very own on September 27, 2016. In my own life I continue to see God work in wonderful ways, and desire to help others come to know him and experience the wonders he can work in their lives as well.
Phone: 856.848.8887 Ext. 102
Children's Ministry Director: Jenny McGowan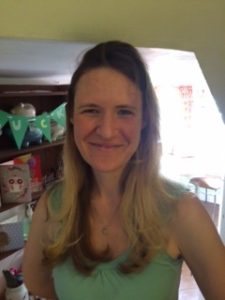 One of my favorite Bible stories is found in Matthew 19 (and again in Mark 10 and Luke 18)… Let me set the scene! Crowds were flocking to see Jesus and hear him speak. People were thrusting their infants towards Him, begging Him to place His hands on them and bless them. The disciples, in response to this mayhem, rebuked the people and tried to send the children away. But Jesus responded by calling the children to Him and saying: "Let the little children come to me, and do not hinder them, for the kingdom of God belongs to such as these." Jesus saw the children, and loved the children. In fact, in the same passages cited above, Jesus goes on to say that believers must become childlike in order to understand true faith and enter the kingdom of Heaven. These children were not a nuisance, not invisible, and not too young to meet Him! This story is my inspiration, as Director of Children's Ministries at Southwood Baptist. My husband (Music Director – Patrick McGowan) and I have been married since 2009. We have a beautiful little boy (Finn) who graced us with his presence on 9/25/16. Our little family will work hand-in-hand with our larger church family to create a fun, safe, exciting environment for the children to meet Jesus, feel the Holy Spirit, and learn what it means to have a meaningful relationship with their Lord and Savior.
Office Administrator: Kelly Bicking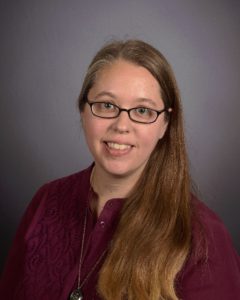 I started working at Southwood Baptist Church in October 2016. I have really enjoyed ministering to the people here and getting to know them. I married my husband, Bob, in 2003 and we now have 4 children, Lucy, June, Ella and Greyson. We are continually amazed of how God loves us and provides for us daily.
Phone: 856.848.8887 Ext. 100