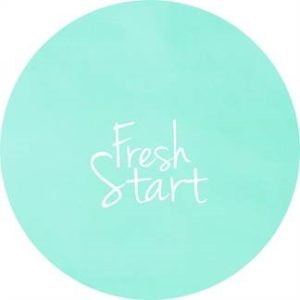 January 9, 2019
In Worship Last week we began the Fresh Start series. God, speaking through the prophet Isaiah, says: Watch for the new thing I am going to do! Isaiah 43.19 What is that new thing God wants to do in and through you in the coming year? God will clear the way for your Fresh Start. Seek to discern the plans and passions He has for you and to align with what He is doing! This week we will wrestle with one thing that can derail our efforts to align with what God wants to do in our lives; and, we'll focus on one thing we can do to help protect ourselves as we seek to follow God into 2019. I hope you will join with us on Sunday at 10.30 am.
In Prayer— 2 Corinthians 5.17: Anyone who belongs to Christ has become a new person. The old life is gone; a new life has begun! And the new will continue as God works to mold, shape, and transform us into the image of His Son Jesus. How would you like God to change you right now? What area of your life and character needs to be transformed by God? The Bible tells us that the Holy Spirit will produce through us: love, joy, peace, patience, kindness, goodness, faithfulness, gentleness, and self-control. The Bible also gives us numerous instructions on how to relate to one another as followers of Jesus: love one another; serve one another; forgive one another; be at peace with one another; accept one another; be devoted to one another; don't grumble among one another; seek good for one another; give preference to one another; clothe yourself in humility to one another. The Bible also shows us the importance of being bold effective witnesses to the power of Jesus. Acts 4.29; Mark 16.15 Which of these areas in your life need God's transforming power? Spend some time in prayer with God seeking His power to continue to change you.
Coming Attractions On Sunday we will receive the Benevolence Offering. Following our time of worshiping together, we will have our first Congregational Meeting of 2019.